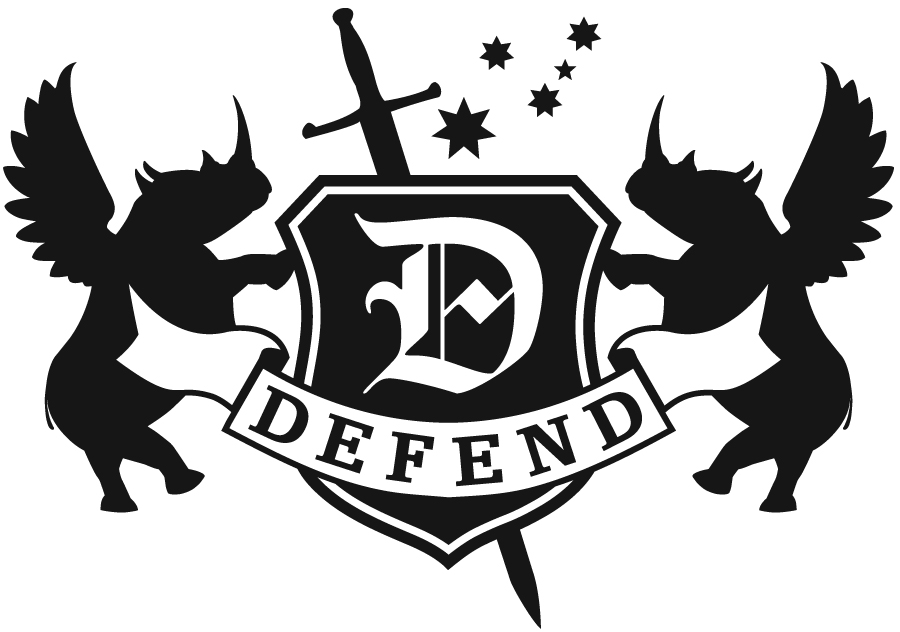 Defend Update: 2019 So Far
The year has been flying by and we noticed we haven't sent an update on what's been happening all year! Here are some headlines to get everyone up to speed:
– Defend kicked off this year with five Grammy nominations and picked up a win for Best Urban Contemporary album, Everything is Love by The Carters which featured Daptone Records' Eddie & Ernie sample "You Make My Life a Sunny Day" in the tune "LoveHappy"
– We launched our proprietary royalty analytics dashboard for our clients to interact with and keep track of their royalty income from all streams. 
– In May, our very own writer, Desi Valentine, and Lauren Ruth Ward were invited out to the Jack Daniel's headquarters in Tennessee where they created an original song, "Same Soul", for a Fader x Jack Daniel's ad campaign.

– Lyrics Born made his acting debut in the Netflix rom-com Always Be My Maybe and even co-wrote an original song "Hello" for the film.  

– Defend writers Chris Walla and Jordan Blackmon were invited to The Melbourne Sessions Presented by APRA AMCOS in Australia. There, Chris Walla spoke on tips to improve the songwriting process, and Jordan Blackmon had consecutive writing sessions with songwriters from around the world. 

– In September, Michael led a discussion on all things music publishing at the Recording Academy San Francisco Chapter for their Music Business Summit series.

– It was nice to see so many familiar faces at this year's City of Hope's 15th Annual Songs of Hope event. Michael is once again fundraising for the Pablove Foundation to continue the fight against pediatric cancer. Ask how you can contribute. 
New Signings
We have signed a very talented group of new clients this year and we couldn't be more excited to work with all of them:
 
Phillip Peterson:  Composer and orchestrator who writes with Top 40 artists
Pokey LaFarge: Old-time country, swing, jazz, and bluegrass singer-songwriter
Rob Graves: Producer for hard rock band RED and composer for film & games
Ava Luna: Experimental and eclectic indie rock band from New York
Clinton Sandifer (ShowYouSuck): Chicago rapper and member of bombastic hip hop group Air Credits
Jason Joshua: Frontman for the seven-piece Daptone Records soul group, Jason Joshua & The Beholders
Yazan: Singer, guitarist, and songwriter who plays rural country blues
Los Yesterdays: Collaboration between Gabriel Roth, Gabriel Rowland, Victor Benavides, and Tom Brenneck
Moving Castle: LA based Electronic, Pop, and Hip Hop record label
Saundra Williams: Longtime Daptone background vocalist & one half of Saun & Starr
Sync: 
Our music has been featured in some awesome ads this year for great brands and products like Apple Watch, Grey Goose, Sephora Foundation and Facebook Groups.  Our tracks also appeared in some fantastic films and TV shows including Grown-ish, High Maintenance, Russian Doll, Grey's Anatomy, Station 19, Hanna, The Rookie, On My Block, It's Bruno, Always Be My Maybe, Trinkets, Grand Hotel, Black Ink Crew Chicago, Queen Sugar, Snowfall, Wu Assassins, South Side, Tall Girl, and more!
 
New Releases
As always, our clients have been busy releasing great new music, too. 
 
– Heritage I & II, the double EP project from Mark de Clive-Lowe

– All My Relations, debut album from Daptone Artist Cochemea

– "34" by Burna Boy co-written by Defend's very own Jake Bowman

– "I'm Ready" is the dramatic single by Desi Valentine featured on ABC's The Rookie

– The Tales People Tell, the debut album from Monophonics frontman Kelly Finnigan

– PDA, electronic yet organic pop album from Manatee Commune

– Too Much Tension, sophomore album from psych rock favorites The Mystery Lights out on Wick Records

– Black Friday, Palehound's sophomore album dives deep into self-acceptance and body positivity

– "Windows" by Kamaiyah ft. Quavo & Tyga was co-produced by Text Me Records' Drew Banga

– As The Screw Turns, sophomore album from Scone Cash Players

– "Subaru Crosstrek XV" by  Hobo Johnson co-written by new client Phillip Peterson

Look out for big syncs and co-writes in the balance of 2019 as our creative matchmaking formula, paired with first in class admin by Kobalt, continues to shine.

OK, see you next time! – your friends at Defend