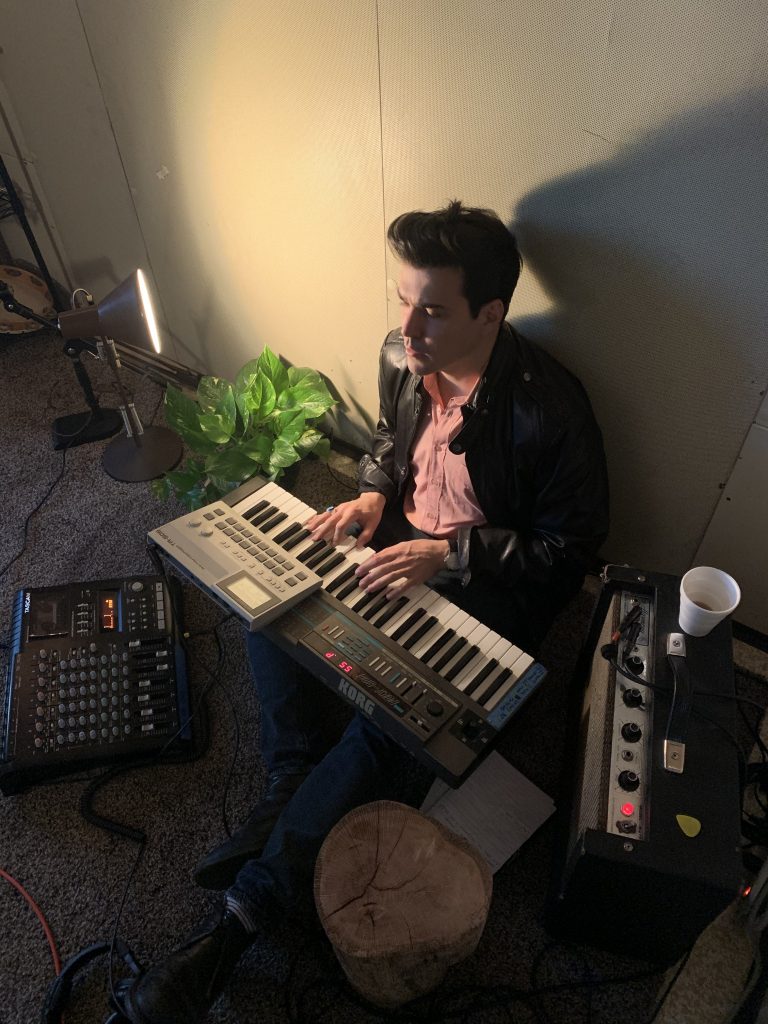 Vincent John is known worldwide for his unique, songs-focused approach to crafting Soul & R&B records in collaboration with Lee Fields & The Expressions, Nicole Wray, El Michels Affair and more. He works out of his own studio and record label, Eraserhood Sound, in the Callowhill neighborhood of Philadelphia, pioneering a new sound he dubs "Synth & Soul".
"Vincent John has brought his experience as guitarist for Lee Fields & the Expressions to his solo record [insert name of record], infusing the proceedings with soulful, seductive R&B as well as an authentically retro dance feel. There is a funky desperation and honesty to John's vocals on "Double Roulette" that is reminiscent of some of the dreamiest of 80's power-pop ballads, in particular those of another renowned guitarist and vocalist: the Purple One himself, Prince." -Justin Hernandez, Impose Magazine
"As guitarist for Lee Fields & the Expressions, John knows a thing or two about soul music. But on "Heaven Knows," he finds his own voice in some of the 1980s most timeless pop and new wave artists with a modern electro-pop twist, delivered with a soulful sense of honesty." -Colin Stutz, Billboard.com
Vincent John's third EP "Fate" is out this Spring 2020 on Eraserhood Sound. In addition to producing other projects on the label, he is also one of the masterminds behind the house band of Eraserhood Sound, intergalactic "Synth & Soul" funk group, Fantasy 15. Stay tuned for more from acclaimed Philly-born-and-raised artist and producer, Vincent John.