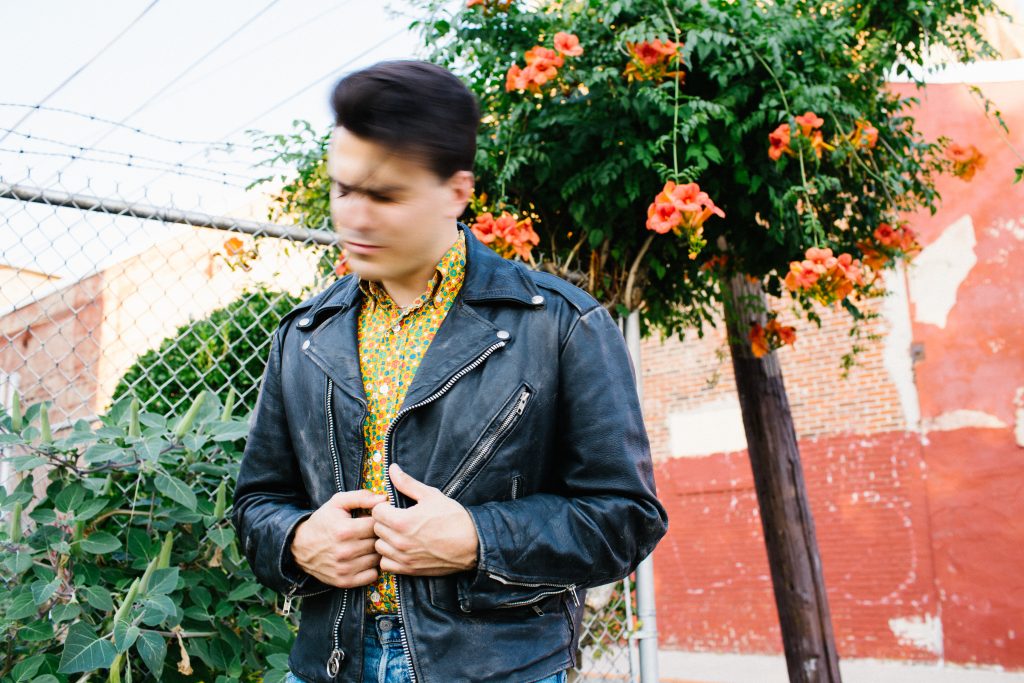 "Vincent John has brought his experience as guitarist for Lee Fields & the Expressions to his solo record, infusing the proceedings with soulful, seductive R&B as well as an authentically retro dance feel. There is a funky desperation and honesty to John's vocals on Double Roulette that is reminiscent of some of the dreamiest of 80's power pop ballads, in particular those of another renowned guitarist and vocalist: the Purple One himself, Prince."
–Justin Hernandez, Impose Magazine
"As guitarist for Lee Fields & the Expressions, John knows a thing or two about soul music. But on Heaven Knows, he finds his own voice in some of the 1980s most timeless pop and new wave artists with a modern electro pop twist, delivered with a soulful sense of honesty."
—Colin Stutz, Billboard.com
In the vein of classic pop with production reminiscent of the golden 1980s, producer/singer/songwriter/musician Vincent John adds his own sensibility while homage to American R&B echoes throughout, creating something fresh and new.
Analogue synthesizers and drum machines are the new ingredients of this fresh new sound. Vincent John finds this is the purest way he can experiment freely with genuine self-expression. Lyrics of longing, loss and drug dependency juxtapose sonically sweet arrangements and driving beats. Vincent John has seen success in releasing his debut, Electro Pop EP Never Go Back. He is currently in the studio, writing, for his debut full length due out in early 2018.
Vincent has been known for his work behind the scenes with such artists as Lee Fields, Lady Wray, Aaradhna, El Michels Affair, Nicole Atkins, Travie McCoy, Texas & more. In addition to his solo work he is actively collaborating with other artists for their releases in NYC, Philadelphia and LA.