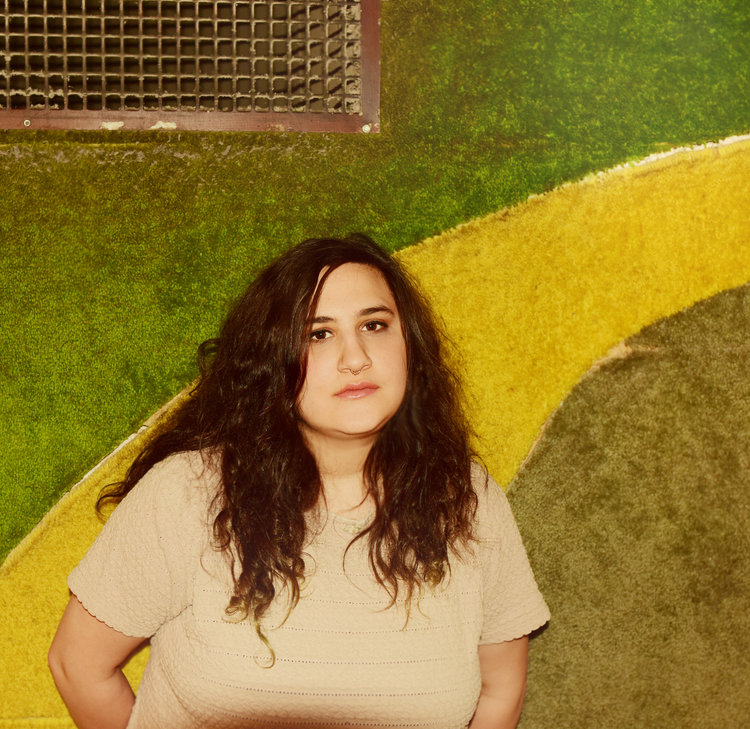 The sophomore album from the Boston trio Palehound, A Place I'll Always Go, is a frank look at love and loss, cushioned by indelible hooks and gently propulsive, fuzzed-out rock.
Ellen Kempner, Palehound's vocalist, guitarist, and songwriter explains "A lot of it is about loss and learning how to let yourself evolve past the pain and the weird guilt that comes along with grief."
Kempner's writing comes from upheavals she experienced in 2015 and 2016 that reframed her worldview. "I lost two people I was really close with," she recalls. "I lost my friend Lily. I lost my grandmother too, but you expect that at 22. When you lose a friend—a young friend—nothing can prepare you for that. A lot of the record is about going on with your life, while knowing that person is missing what's happening—they loved music and they're missing these great records that come out, and they're missing these shows that they would've wanted to go to. It just threw me for a loop to know that life is so fragile."
Palehound's first release for Polyvinyl is also about the light that gradually dawns after tragedy, with songs like the bass-heavy "Room" and the gentle dreamy album closer "At Night I'm Alright With You" feeling their way through blossoming love. "The album is also about learning how to find love, honestly, after loss," says Kempner.
Since forming in 2014, Palehound—Kempner, drummer Jesse Weiss (Spook The Herd), and new bassist Larz Brogan (a veteran of Boston DIY who, Kempner posits, "had 13 local bands last year")—have taken their plainspoken, technique-heavy indie rock from the basements of Boston to festivals around the world. A Place I'll Always Go was recorded in late 2016 at the Brooklyn complex Thump Studios with the assistance of Gabe Wax, who recorded Dry Food. "I would put my life in his hands," Kempner asserts. "I trust him so much."
A Place I'll Always Go builds on the promise of Palehound's critically acclaimed 2015 album Dry Food with songs that are slightly more reserved, but no less powerful. "Flowing Over" rides a sweetly hooky guitar line, with Kempner using the fuzzed-out upper register of her voice as a sort of anxious counterpoint to the riff's infectious melody. "That song is about anxiety," says Kempner, "and when you're sad and you listen to sad music to feed it and feel yourself spinning all these 'what if's and 'I'm terrible's in your head."
"This record represents a period of time in my life way more than anything I've ever written before," says Kempner, who notes that the swirling "If You Met Her" and the piano-tinged "At Night I'm Alright With You" could represent the opposing poles of the record. "One of them is about love, and the other one is about death—it was a really healthy experience for me to find my own dialogue within that," she says. "There's so much that you learn and read, and other people's experiences that you internalize, that you try to then base your own on. It was helpful to carve my own path for that."
Part of what makes A Place I'll Always Go so striking is the way it channels feelings of anxiety—heart-racing moments both exhilarating and crushing—into songs that feel well-worn and comforting. The hushed confessionalism of "Carnations" and the fugue state described in the stripped-down "Feeling Fruit" are snapshots of moments marked by big, confusing feelings, but they're taken with compassion and honesty—two qualities that have defined Palehound's music from the beginning.