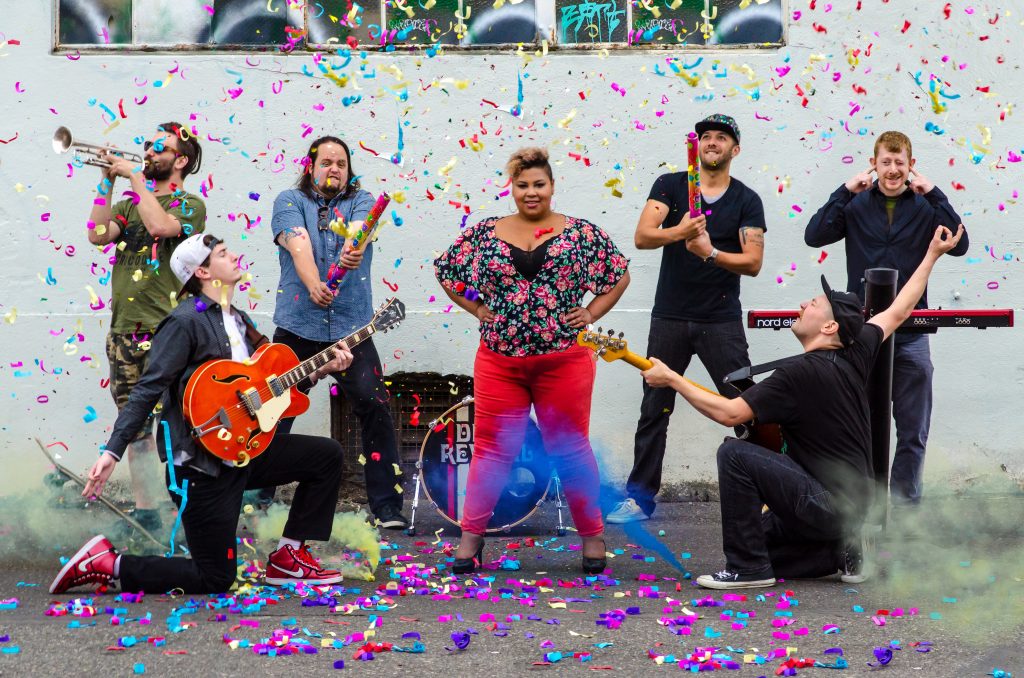 Led by the soulful vocals of Sarah Clarke, Dirty Revival has made their mark on the Pacific Northwest music scene. The unique ensemble delivers powerful original tracks and superbly arranged classics with a resounding presence, delivering passionate performances from dimly lit dive bars to crowded concert halls and open festival skies.
The dynamic, seven-piece soul outfit shines on stage, and defines influences from funk- and soul-infused icons of the past. Dirty Revival has shared the stages with musical heavy-hitters such as Michael Franti, George Clinton and the Parliament Funkadelic, Sir Mix-A-Lot, Slick Rick, Nappy Roots and Gift of Gab, and have several multi-regional tours already under their belt.
The band has been actively touring in support of their  debut album, the self titled, Dirty Revival, release in September of 2015.
The release was marked by a sold out CD release party at one of Portland's premier venues, Mississippi Studios. Driven by the warm reception of their freshman album, Dirty Revival has the heart and mind behind the music and the unyielding drive to share their soul.