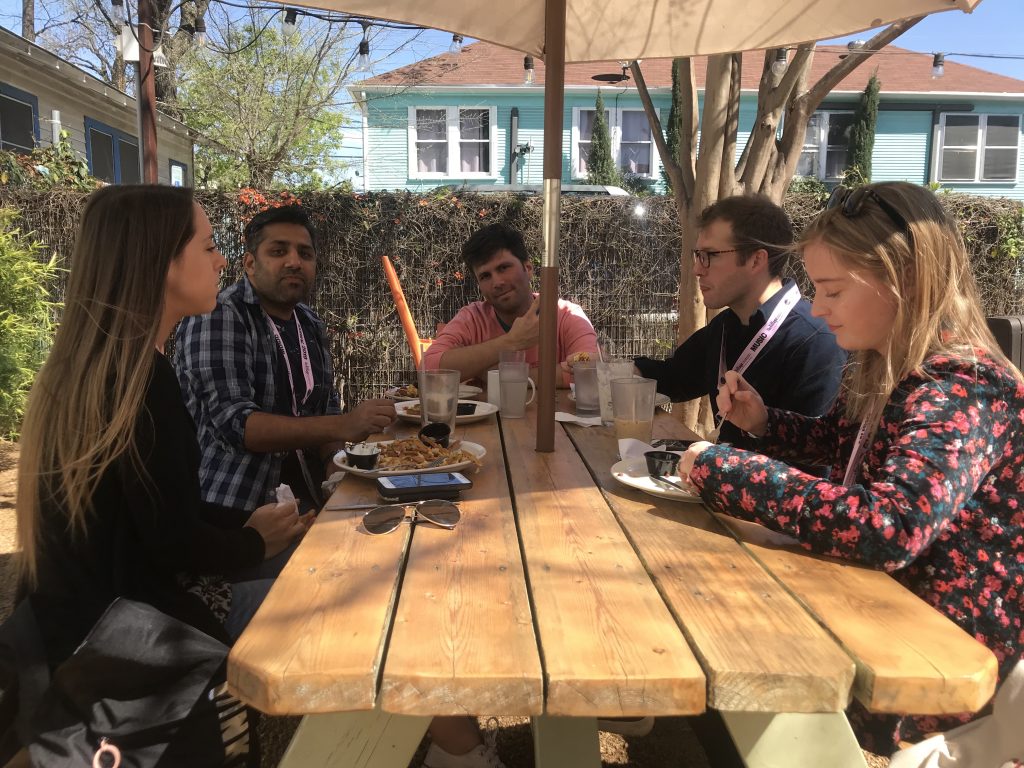 Defend at SXSW 2019 Recap
And we're back from another fantastic SXSW! Thank you to all who came out and hung out with us for our annual SXSW Brunch at Cenote.
In addition to our brunch and our client's amazing performances through out the conference, our very own Greg Katz and Russell Nygaard was out there representing Defend. Greg was a panelist on "Modern Adventures of A&R" and spoke with A&R representatives discussing how artists are signed and developed today. Russell was giving one on one mentoring sessions on all things music licensing to aspiring licensing professionals and to musicians looking to better navigate licensing opportunities.
See you at the next SXSW!