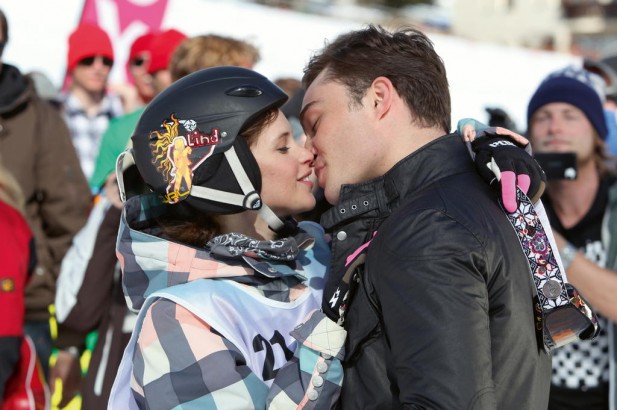 'Chalet Girl' featuring Eli "Paperboy" Reed's 'Explosion' in theaters now
"Explosion" co-wrote by Ryan Spraker found it's way into the British romantic comedy "Chalet Girl" has now begun it's US theatrical run.
Here's the film synopsis taken from the official website:
"Kim Matthews, a pretty and cocky 16 year-old from Essex, has the world at her feet, winning skateboarding competitions with an unrivalled skill and panache. 3 years later, however, and not quite; she's working in a burger bar, her skateboarding days a distant dream as she struggles to support herself and her dad, mentally and emotionally, after the tragic death of her mum.
Finding the bills tough to pay, Kim stumbles into a highly paid catering job – in the Alps. Reluctantly leaving her dad Kim struggles as a 'chalet girl', completely out of her element in both the snow and the luxury world of her uber-posh employees, the Madsens. Mishaps after mishap ensue and Kim just can't seem to get it right, and to top it all off she can't even ski. Finding a dusty snowboard, tentatively Kim begins to teach herself and for the first time in years finds true enjoyment. As she begins to get the hang of it, she catches the attention of the local snowboarding champion, Tara, who notices her natural talent and encourages her to train for the end of season competition. It's not only her snowboarding talents that are getting her noticed; Kim has also caught the attention of the handsome Jonny Madsen, much to the consternation of his mother and pouty girlfriend. As Kim's ability on the slopes progresses and the jumps and the risks become higher it becomes apparent that Kim's biggest obstacle is fear – fear from the scars of her mother's accident. As Jonny and Kim grow closer, and the competition draws nearer, it looks like Kim once more could have the world at her feet – a chance at real love and at a championship title – but can she overcome the odds, and her own self, and claim it?"
Here's the official trailer: