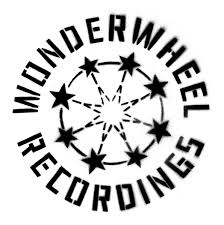 Wonderwheel Recordings is a Brooklyn based record label founded by globe-trotting producer/remixer/DJ Nickodemus.
Rooted in the eclectic dancefloor sounds of the globe, Wonderwheels roster of artists includes The Pimps of Joytime, Zeb aka The Spy From Cairo, Nickodemus, The Real Live Show, Sid Vega, and many more collaborators and family friends all over the world!
Recently Wonderwheel Recordings enlisted the help of some of their favorite producers from across the electronic spectrum to take a crack at the unique East African Retro Pop of Sudanese American chanteuse Alsarah and her band the Nubatones. Argentinian laptop mystic Chancha Via Circuito brings "Fugu" into the rainforest with his deep and folkloric take on the tune, while Captain Planet brings "Wad Alnuba" into deep, late night slo-mo Disco Dabke territory. KCRW DJ and LA fixture Jeremy Sole gives a tasteful, classy beat driven remix of "Habibi Taal" with help from Clap! Clap! and Beats Antique.
The Pimps of Joytime are notable for their genre blending style and relentless touring. They incorporate influences from such genres as afrobeat, Latin, reggae, and funk.
Chancha Vía Circuito is an alias of cumbia digital producer Pedro Canale. Influenced by various styles of cumbia — Columbian cumbia, Mexican cumbia sonidera, Argentine cumbia villera — as well as reggae and electronica, Canale made his recording debut in 2007 with the self-released Kumbias Gauchito EP. In 2013 Circuitos remix of Jose Larralde's 'Quimey Neuquen' was featured in season 5 of Breaking Bad.
From the early days of Giant Step, to today's Turntables on the Hudson parties, Nickodemus has been a key element in the NYC dance music scene for over 10 years. As a DJ & a producer, he explores the intersection of Urban & World Music with sounds of Funk, Folk, Jazz, Hip Hop, House & Dub – all with a message of peace, awareness & love for the dance.