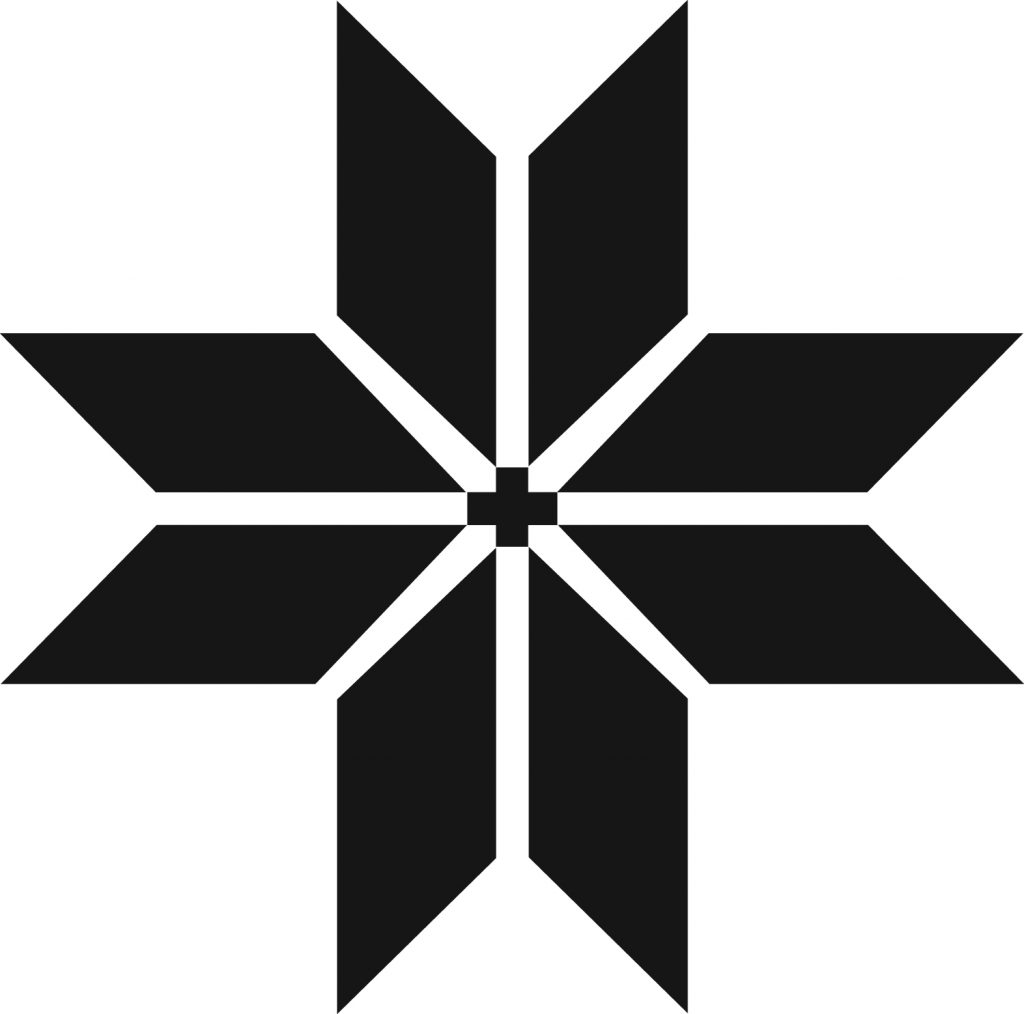 Passé Publishing is a London & New York based music publisher whose catalogue focuses on, but is not limited to, all genres of dance and electronic music.
Brendon Moeller (New York, USA)
Since leaving his native South Africa for New York City in 1993, the dub technician has been proudly laying down his musical legacy on labels like Astralwerks, Mule Musiq and Six Degrees Records; working with revered vocalists like Paul St. Hilaire, Mikey Dread and Mutabaruka and fomenting relationships with scene institutions like fabric, Berghain and Francois K. "My parents detected my interest in music at an early age so they sent me for piano lessons. However, this kinda  alienated me from my desires as the teacher ended up trying to impose all this classical stuff on me when all I was interested in playing was Hall & Oates and Queen. After 2 years of piano I quit and spent all my time playing tennis before I began playing drums in a band when I was 19, at which point the fire was ignited once again….in mid 1994, I purchased my first drum machine, sequencer and synth…" Since then, the dub landscape has been for ever changing at his hands: sometimes under his own name, sometimes as Beat Pharmacy (almost exclusively on Francois K's Wave Music) and sometimes as Echologist, he is behind seven full length albums to-date, each of which has breached the musical boundaries of what went before.
Taking cues from jazz, techno, dub, afrobeat and psychedelia, Moeller's aims are simple.
"My goal is, first and foremost, to create timeless, quality music that resonates with people from all walks of life. I want to evolve musically."
Brendon Moeller on Soundcloud
Brendon Moeller on Facebook
Milo Smee (Berlin, DE)
If you've spent any amount of time on techno dancefloors in recent years, you've probably heard a Bintus track – even if you didn't realise it. Perhaps it was the Dopplereffekt beatdown of 'Advanced Fuel', or glutinous 303 banger 'Drink Ye From The Acid Chalice', or one of the 133.33bpm oddities found on his recent Live* & Locked LP. In any case, its steroidal heft and sense of gleeful abandon would have been pretty difficult to ignore. This is dance music that confuses and amuses in equal measure; a machine-funk sucker-punch with a irresistible sense of fun. 
In the past, Smee has been no stranger to longform extravagance – 20 minute Italo disco epic 'Heavenz Gate', under his Binary Chaffinch alias, took two years to complete. But as Bintus, Smee has directed his energies towards ferocious concision. Each new track under the name is a short, sharp and strange shock to the dancefloor, referencing several of dance music's moments of futurist rupture – first generation electro, vintage acid house, early 90s hardcore – in a manner which feels utterly contemporary.  
As such, Bintus, though by no means Smee's first musical project, feels like the culmination of his considerable raving history. He harboured acid desires as far back as the early 90s, when he narrowly missed the Summer of Love, but it wasn't until 2011 that he would realise them, spending a fevered three days with a borrowed 303 and a rapidly-filling harddrive. From there, Bintus was born – and with it Smee's label, Power Vacuum. Featuring music from rave veterans Mark Broom and EDMX alongside Smee's own productions and a growing cast of new-schoolers including Objekt and J. Tijn, the imprint is a fine example of how Smee cuts across trends and eras in pursuit of his singular aesthetic.
Milo Smee Official Website
Bintus Soundcloud
Milo Smee Facebook
Milo Smee Bandcamp
Bozzwell (Sheffield, UK)
Bozzwell has recorded for some of the finest imprints internationally including releases as Hiem through Crosstown Rebels, Eskimo and Nang Records to name a few and as Bozzwell through a host of other internationally revered labels such as Motorik. Clouded Vision, Firm, Days Of Being Wild and Throne Of Blood.
As a youth Bozzwell released rave tracks on white labels as (Subboy), when the man resided in Liverpool in the early nineties, then he relocated to Yorkshire (Sheffield) in 97' where he began to meet and work with the natives, eventually becoming one of the All Seeing I's tentacles, co producing some of the material on the not so commercially successful "Pickled Eggs And Sherbet" album.
Even so they scoring  three hit singles and a headline spot at the 1999 Reading and Leeds Carling weekend can't be bad for the group, with our beloved Bozzwell belting out the the bass, vocals and the synths.
Since then we've seen the rise of Hiem gaining critical acclaim both in the UK and overseas which has took Bozzwell and his Hiem Partner in crime Nicco all over Europe rocking the crowds in the clubs both live and with Bozzwell behind the decks, with big tunes and big remixes lighting up the cooler dancefloors.
Tthere's plenty more to come from him in 2013 just this year we've seen The Hiem remix of Black Strobe's "Girl From The Bayou",  The Hiem remix of The Fingerprince's "Your Face", and the super collaboration between Bozzwell and the Meant Recording artists Vosper with the Post Punk Anthem "Music For The Lost and Dead" which saw the Light Through Uber Cool New York Label Throne Of Blood,.
Watch out for more remixes and Maxi single releases this year.
Clancy (London, UK)
With heavy influences of '80s electronica and '90s/'00s house/disco music, the ever-evolving sound of producer, remixer and DJ, Clancy, combines all of the above to engage the brain as well as the body with his music. Having remixed the likes of Robyn, Yeasayer, Delphic, Kisses and Little Dragon, Clancy has received high praise for his own original material to boot. His recent singles, Lightbox and Make Up, have been signed and featured on dance compilation albums such as the LA-based Opus Label, and his most recent single, How To Hold On To You, has been a hit worldwide and has featured on blogs/radio/magazines from around the globe. Championed by the likes of Dazed & Confused, Mixmag, DJ Mag and NME, to name just a few.
Clancy has been making all the right waves in all the right circles.
Clancy Soundcloud
Clancy Facebook
Den Haan (Glasgow, UK)
Den Haan are a live synthesised dance act – the conceptual disco duo of Matthew Aldworth and Andy Gardiner. Previous releases have brought the group critical acclaim, and firm dj support from the likes of Optimo, Cosmo Vitelli, Headman, Ivan Smagghe and Mylo. Their releases are the spirit of seedy 70's basement dives, a deco-greco roman blur of glistening bodies and dazzling lights. Their rhythms are dark, electronic, tribal; the rock-god vocals more akin to Anvil or Van Halen, popper-soaked macho guys barking out tales of stalking the night cruising for kicks, all backed by a chorus of booming sado-cybernetic vocoders.
Den Haan Soundcloud
Den Haan Facebook
Isa GT (London, UK)
Isa GT is a Colombian music-centric artist working out of East London's electronic music scene. Drawing her influences from Cumbia, house, Baltimore, Champeta, Baile funk, Kuduro- and everything in between,  Isa has become a go-to in London for Latin music, as well as world artists in the EU/UK. She has done guest vocals and co-productions in conjunction with musicians such as: Toy Selectah, Joao Brasil, Dutch Rhythm Combo, Crookers, to name a few. With a large audience open to Latin music (and growing) but a small number of labels and outlets available to put out this new generation of Latin music, Isa started her own label- Etoro. In one year Isa has released her own 5 track ep, alongside 6 other releases of original music and remixes in the form of a compilation and Eps by three Latin American artists. Alongside her music productions, Isa is active performing live sets and djing around the world, not long ago she toured with M.I.A. on a number of festivals shows. Isa continues to further connect with new Latin music for releases on the label, as well as collaborations and inclusion on radio playlists via Pulse, Monocle, and the BBC.
Isa GT Official Website
Isa GT Soundcloud
Isa GT Facebook
Loose Fit
Loose Fit are Daniel Willis and Johnny Smith. Best friends since they were 4, the pair are notorious for being the funniest, most talented and best looking people at the party. Brought up on a strict diet of Factory records and Easy Listening classics, it wasn't long before they were tired of Billy Joel and Dire Straights and found themselves in a club. Now they're all grown up, their music is a tasty blend with nods to New York, Detroit, Cologne and a good old dollop of Manc.
Loose Fit Official Website
Loose Fit Soundcloud
Midnight Magic (New York, USA)
Midnight Magic: a nine person ensemble bonded by the unwavering desire to make you, the listener, and the rhythm become one; the secret love children of Donna Summer and George Clinton serving up an orgasmic feast of funk, disco, electro and soul. Anchored by former "H&LA" alumni Carter Yatusake, Morgan Wiley, and W. Andrew Raposo and powered by the enormous vocals of chanteuse Tiffany Roth, Midnight Magic teleported the masses to the dance floor this summer with their interstellar 12″ "Beam Me Up" on Permanent Vacation. Rounding out the Brooklyn based unit is Caito Sanchez, Nick Roseboro, Max Goldman, Jason Disu and Andrew Frawley.
Midnight Magic Official Website
Midnight Magic Soundcloud
Midnight Magic Facebook
Tippy Toes (New York, USA)
There are two halves to Tippy Toes: one revolves around live synth freak-out jams that can extend for hours; the other—seen vividly on their debut EP—focuses on them distilling those elements into five-to-seven-minute-long tracks suitable for at-home and club play. Tippy Toes has  existed in different forms over the years but currently consists of Abe Seiferth and Morgan Wiley. Abe and Morgan met at DFA's Recording Studio where Abe was engineering and Morgan was recording keyboard tracks for LCD Soundsystem. They would end up having studios next door to each other in Brooklyn. Late night jams with Abe's drum machines and Morgan's synths soon lead to parties and shows. Morgan is also a member of Midnight Magic (keyboards).
Tippy Toes Facebook
Tippy Toes Soundcloud
Monty Luke (Detroit, USA)
Resident in the West Coast underground since the 90s, Monty Luke moved to Detroit and began to run his label, Black Catalogue. He is a producer, DJ and vocalist, who at the same time is the label manager for Carl Craig's seminal techno label Planet E. Monty Luke is a revolution in sound – a forever push towards forward thinking; a man unafraid to explore the space beyond the assumed boundaries of electronic dance music. What began in Brooklyn quickly spread, as Monty spun his way across the west coast, honing in on a raw, brain-pumping sound that would catapult him into the great unknown. Monty Luke began producing in the early 2000s, releasing "What U Feel" alongside Sam Urton under the Loopwreckas moniker. Shortly thereafter, Monty struck again, this time with Stompy Hi-Fi resident DJ Tasho. Released on Mothership Music, the track, "Paranoid," showcased Luke's punk rock mentality – a force of creative ferocity and out-of-this-world vibe that so clearly characterizes Luke's distinct style. In mid 2008, it seemed fitting Monty would relocate to Detroit, the birthplace of techno music. He began to work with his mentor, techno legend Carl Craig, and produced "Panik Attack",  the un-nerving, hypnotic follow-up to "Paranoid." Managing the development of Craig's home-based label, Planet E Communications, Luke received the encouragement to push ahead  to new frontiers of the sonic mind. 2009 saw the release of yet another single, the nebular "Art, Love, and War." With each track, Luke has expanded the horizons of techno music. During 2010, he was a part of the D25 World Tour, celebrating the 25th anniversary of Detroit Techno, alongside DJ's such as Theo Parrish, Kenny Dixon Jr., Derrick May, and more. In 2011, Monty launched his own imprint, Black Catalogue. The label is focused on raw, underground electronic music talent and will primarily be a stage for him to release music on his own terms.
Monty Luke Official Website
Monty Luke Soundcloud
Monty Luke Facebook
Monty Luke Beatport
PoP Campaign (London, UK)
PoP Campaign are a duo of music makers from Glasgow, Mark Scott and Anna Poulter (aka Exclamation Mark and Anna Gram), now based  in London. Along side with their 'POPAGANDA' as 'Bright, right and ready for the fight against the pretentious self-importance that plagues the industry today', their music is very danceable, but at the same time draws influences from the experimentalism of Krautrock. As a result, their debut album 'Kraut Popping' combines electronic dance styles with a more intellectual setting.
Pop Campaign Soundcloud
Pop Campaign Facebook
Pop Campaign Tumblr
Populette (New York, USA)
After storming onto the scene with their debut 12" for Throne of Blood back in 2010, Max Pask and Andrew "Wiz" Potter have been keeping busy and making noise. Between frequent DJ gigs in NYC and beyond, marathon sessions in their studio, and remixes for Harkin & Raney, Trap.Avoid, Bibi Tanga & The Selenites, Hannelulauri, Murphy Jax, The Rapture, Scratch Massive, Black Strobe, The Citizens, Richard Richard, and Frances Bebey, Populette have staked out a slice of dance music terrain as uniquely their own.
Forward-looking but deeply rooted, Populette is all about dancefloor energy and analog synths, deep, druggy, and not for the faint hearted. The production duo of Max Pask and Andrew "Wiz" Potter continue to elaborate their dark and druggy vision of the dancefloor through a growing body of densely-textured, expansive productions.
Populette Soundcloud
Populette Facebook
Throne of Blood Website
Ramesh (New York/Austin, USA)
Ramesh is a singer/songwriter from Austin, Texas. He was the frontman for Voxtrot until 2010, at which point he dissolved the band in order to pursue a solo career. So far, Ramesh has released one solo EP, which is made available to the public by New York City's Other Music record store. In their words, "The debut solo EP from Ramesh Srivastava finds the longtime singer/songwriter of the now defunct Voxtrot eschewing the guitar jangle of his old group for something more expansive and gorgeous. From electronic-tinged productions to lush chamber pop, Srivastava has clearly grown as a musician without sacrificing his gift for a great hook. Bittersweet yet absolutely intoxicating, fans of his old band (and new fans) should not hesitate." A debut album, which is produced by Ramesh in collaboration with several producers/engineers, including Jim Eno (Spoon), Jeff Zeigler (War on Drugs/Kurt Vile), and Justin Gerrish (Vampire Weekend) is due for release this coming Fall. Several tracks from the album are available for streaming via Ramesh's Soundcloud page.
Ramesh Official Website
Ramesh Soundcloud
Ramesh Facebook
Remain (Paris, FR)
Co-founder of Paris-based label Meant Records, Remain has became one of the figureheads in a resurgent French techno scene.
His ultra modern vision of the dance floor and dark/groove-based productions have been released on labels as Throne Of Blood, My Favourite Robot and Relish, alongside collaborations and remixes including artists such as Daniel Avery, Electric Rescue and Marc Houle.
In the DJ booth he has held residencies in the top Parisian clubs, such as Social Club, Rex Club and Showcase. The latter plays host to Meant's monthly label night, which has featured guest appearances from Chloé, Click Box & Magda.
He has remixes coming soon for Golden Bug, Headman, Jagwar Ma, Sid LeRock and Tim Paris – plus another original EP on Meant.
Remain Official Website
Remain Soundcloud
Remain Facebook
Ulysses (New York, USA)
Ulysses' DJ career began in 1991, when he started his university's first Techno radio show. Shortly after graduating he returned to his hometown and became a player in the late-90's electro scene in New York, running some of the earliest large-scale electro parties.. Guests included legends such as Alexander Robotnick and Arthur Baker, as well as recent stars like I.F., Miss Kitten and the Hacker and Adult. Although a long-time advocate of obscure Disco and classic Techno, Ulysses is currently best known for the Piano House anthem "Robotic Hypnotic Adventure" from his Neurotic Drum Band collaboration with John Selway. Other recent collaborations include one with Thugfucker's Holmar Filipsson as "Filipsson & Ulysses", with releases on Prins Thomas' Internasjonal label and Bearfunk Records. This year should prove to be a game-changing one, as Ulysses plans to release his first full-length LP on Hallucination Limited this winter. Those who have heard it are already calling it a classic.
Always an original, his music suggests the nostalgic fun of yesterday's classics without ever overlooking the new sounds of today. Ulysses' unique combination of Dance music's history and dance music's ever-changing nature makes him a unique force in Dance music.
Ulysses Official Website
Ulysses Soundcloud
Veneno (Buenos Aires, SA)
Veneno is not a person or a group, is an idea, a vision about the music itself.
The sound is a convergence of influences, from rock of the 70′s, 80′s, to electronics, but still pretty classic, and live.
This project is created and personified in 2008 by Alejandro Ferrer, a native musician of Argentina and a student by the National Conservatory.
After several remixes, in 2012 released his first original EP on the London independent label Etoro Records.
Veneno Soundcloud
Veneno Facebook
Vosper (Montreal, CA)
Vosper bring together their love of songwriting, production, techno and everything analog, amalgamating these elements into a sound that is both unique and powerful. Drawing on influences such as James Stinson, Gerald Donald, Mark Bell,  Alan Wilder and all things for the dancefloor, this collective mind has come up with something different, leftfield and decidedly of the moment. Formed by Montreal-based Edouard Le and Christopher Byron, the duo utilizes their own rich backgrounds to craft melancholic compositions in an analog mode for a digital age. Though both Le and Byron had previously collaborated, it wasn't until the formation of Vosper that the intangible qualities of their own musical ethos truly coalesced into an unique sonic world.
Vosper Official Website
Vosper Soundcloud
Voxtrot (Austin, USA)
Austin indie-pop band Voxtrot formed in early 2000's. After their debut EP Raised by Wolves in 2005, Voxtrot received critical acclaims from various online and print publications pushing them forward in self-releasing their second EP 'Mothers, Sister, Daughters & Wives'  in 2006, and the self-titled album Voxtrot was released by Beggars Group label Playlouder in 2007.