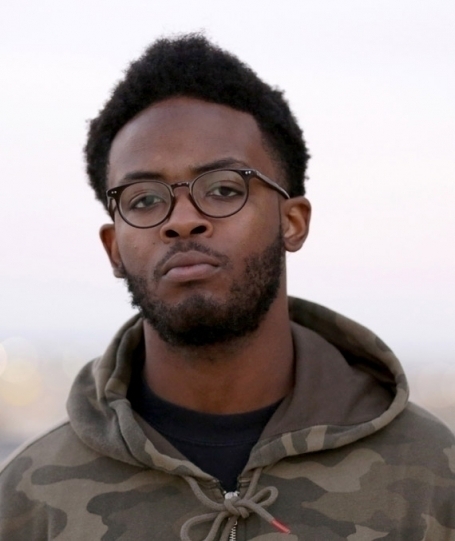 Knxwledge (pronounced "knowledge") is a beat maker raised in central New Jersey and Philadelphia, now in Los Angeles.
Standing out in a sea of producers rising from the L.A. beat scene, the prolific artist and record collector produces his sound by creating a pastiche of soul, jazz and hip-hop that melts together in a style uniquely his own. He has produced for hip-hop powerhouse Kendrick Lamar on To Pimp a Butterfly, for Joey Badass on 1999, and has released dozens of remix and beat tape collections on his Bandcamp, compiled onAnthology (2013, Leaving Records).
Knx has found a home on Stones Throw's roster, working closely with Mndsgn and with Anderson Paak in an R&B/hip-hop collaboration as NxWorries.
His debut full length on Stones Throw is the album Hud Dreems (2015).